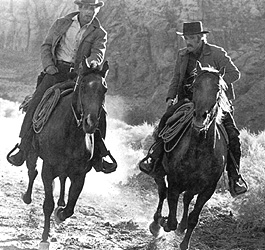 I have been on the road a bunch lately. I am blogging from Park City, Utah at The Sundance Film Festival. We are here to shoot some interviews with those actors, who play parts in those films, that makeup Sundance.
I think as I write this the road is catching up to me, or it could be the elevation in Utah. I am feeling like shit. My co-worker and host of the show, George is at a screening for a movie called An American Crime. From IMDB, -The true story of suburban housewife Gertrude Baniszewski, who kept a teenage girl locked in the basement of her Indiana home during the 1960s.
It stars young Canadian actress Ellen Page. We talked to her and Steve Buscemi earlier today. She was really bright in the interview, certainly wiser than her age. I wish we had more time with Buscemi, because he was just warming up , when we had to wrap.
I am suppose to head out to a party with a crew after the movie, but I am torn. I am so beat, but as they say when in Rome. I will dance with this in my head til I hear from them. I am easily persuaded. But we are not starting til the lunch tomorrow so if i get some zzz's a big mountain awaits for some morning runs. That is my snowboard dying to get wet.
I am also hoping after some shooting tomorrow to hit a few screenings- I am really keen on a documentary here about Joe Strummer, untitled, The Future Is Unwritten, it is by Julien Temple, who is great.
Strummer film to premiere at Sundance
I wish I had a week here and no work, there is so many great films to see. At least it will give me a head start on what I need to see this year. I really would have like to have seen a lot of the shorts that are shown here also.
I am not blogging much, and I am too tired to write most times, so I thought I would post a link to The Hour's (that is the above mentioned show) blog, they post cool stuff.
CBC The Hour's Blog